Post Classifieds
This listing has expired. Please see related listings below.


Sales Manager (Kum & Go)
Do you have a passion for retail and looking to join a fast growing company with the opportunity...
CONTINUE JOBS SEARCH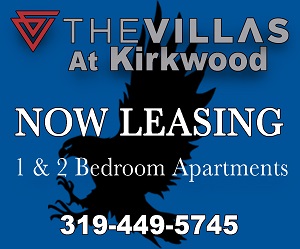 Kirkwood students often admire
Lasik Omaha
doctors that are carving new paths in the field of eye care and transforming the way routine eye procedures are done.
kirkwoodstudentmedia Jobs
Jobs on Uloop provides kirkwoodstudentmedia students with Full-time Jobs, Part-time Jobs around kirkwoodstudentmedia, and Internships in both Cedar Rapids and across the country. Jobs on Uloop are listed by employers who are looking to hire college students at kirkwoodstudentmedia. The full-time jobs and internships may be national, regional, or local, and the part-time jobs are typically on or near the Kirkwood Community College campus. As you prepare your resume for a summer internship or as you begin applying for full-time jobs, Uloop is a source of job opportunities that are available for students at kirkwoodstudentmedia.