Post Classifieds
Night sets on Daylight Saving Time Nov.1
By Daniel Fields
On November 2, 2015
On Nov. 1, the nation's clocks will be set back one hour as most of the country transitions from Daylight Saving Time to standard time, which will last into March. However, for many the origins of Daylight Saving Time remain unbeknownst.
Many falsely believe that the idea originated with Benjamin Franklin, according to History.com.
Sara Nefzger, Kirkwood Community College History instructor, stated that daylight saving time was first observed during World War I in order to conserve fuel during wartime. The logic behind the time change was so that people could utilize the natural morning light in the spring and summer instead of electricity, stated the National Geographic website.
At 11 p.m., on Apr. 30, 1916, Germany and Austria-Hungary set their clocks forward one hour, according to History.com, and on Mar. 19, 1918, the United States followed suit.
However, after the war ended, the law proved to be so unpopular that it was repealed with Congress overriding a presidential veto by Woodrow Wilson, stated History.com.
Daylight Saving Time was reinstated once more during World War II. From Feb. 9, 1942 – Sept. 30, 1945, the United States observed Daylight Saving Time year-round, according to the Time website.
After the war ended, there was no federal law determining its observance and until 1966, adherence to Daylight Saving Time was determined locally, according to the National Geographic website.
The National Geographic website also stated that because of the confusion this caused, Congress passed the Uniform Time Act of 1966, which allowed the federal government to determine when Daylight Saving Time would begin and end.
However, state legislatures – as opposed to local communities – could decide whether or not to observe the federally set dates, according to National Geographic.com, although they could not set their own dates. CNN.com stated that Hawaii and Arizona do not currently observe Daylight Saving Time.
During the energy crisis of the 1970s, which was created by the oil embargo imposed on the United States by members of OPAEC or the Organization of Arab Petroleum Exporting Countries, the nation moved closer to reinstating-year round Daylight Saving Time, once more in order to conserve fossil fuel according to History.com. However, after the energy crisis ended, adherence was observed at a shorter interval of time, History.com stated. According to CNN.com, the length of Daylight Saving Time was again extended in 2007.
Zach Smith, Liberal Arts, stated that he likes it when he gains an hour of sleep in November.
However, not everyone is pleased with losing an hour in the spring. Kenzie Maurice, Liberal Arts, said she did not enjoy losing an hour of sleep to daylight saving time right after spring break ended last year.
Smith, like many, added that he also enjoys the extra hour of sunlight in the evenings and that he wishes he could make that last longer.
Get Top Stories Delivered Weekly
More kirkwoodstudentmedia News Articles
Recent kirkwoodstudentmedia News Articles
Discuss This Article
MOST POPULAR KIRKWOODSTUDENTMEDIA
GET TOP STORIES DELIVERED WEEKLY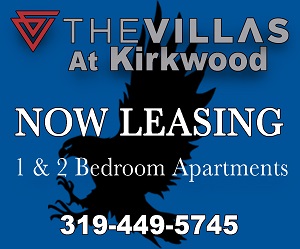 RECENT KIRKWOODSTUDENTMEDIA CLASSIFIEDS
HOUSING

JOBS

FOR SALE

TUTORS
Kirkwood students often admire
Lasik Omaha
doctors that are carving new paths in the field of eye care and transforming the way routine eye procedures are done.