Post Classifieds
Make an effort to seek out positive news
By Staff Editorial
On October 30, 2017
Dealing with constant negativity in the media can become tiresome for just about anyone. Learning ways to cope with difficult news online or otherwise is an important skill to learn, especially for college students.
Those who have difficulty with negative topics online may choose to avoid reading news on the Internet altogether. While social media can be beneficial for connecting with friends and family, it can also become a hazard for students who are deeply impacted by such topics being discussed online.
When coping with all of the negativity occurring in daily life, one should consider focusing on the more positive aspects instead. Thankfully, just as there are online sources to bring students down, there are just as many available to pump them up.
A simple Internet search for "positive news stories" can provide hundreds of encouraging tales from all around the world. In addition, students can subscribe to sources such as "Uplifting News" on the website reddit.com to be provided with positive stories and information.
Other websites, such as goodnewsnetwork.org and dailygood.org, can be resources for those looking to improve their mood and avoid negativity.
It's a good idea for everyone to make sure that they are reading news from trustworthy sites. It is unnecessary to get upset about a particular event or tragedy that turns out not to have even occurred in the first place. Choosing a credible news source can help avoid receiving false information as well as preventing upset when information turns out to be untrue.
While avoiding negativity can be extremely difficult, whether it be online or in person, there are many ways to appropriately handle a situation.
Despite the fact that many negative events occur everyday, such as mass shootings and other horrific tragedies, society must spread positivity in order to keep these events from dominating our world.
Students and other members of society must be the leaders and help teach others to do their best to keep negativity from taking over the media and overshadowing the numerous positive events happening each and every day.
Get Top Stories Delivered Weekly
More kirkwoodstudentmedia News Articles
Recent kirkwoodstudentmedia News Articles
Discuss This Article
MOST POPULAR KIRKWOODSTUDENTMEDIA
GET TOP STORIES DELIVERED WEEKLY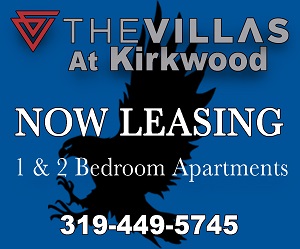 RECENT KIRKWOODSTUDENTMEDIA CLASSIFIEDS
HOUSING

JOBS

FOR SALE

TUTORS
Kirkwood students often admire
Lasik Omaha
doctors that are carving new paths in the field of eye care and transforming the way routine eye procedures are done.