Post Classifieds
Building character, building lives
By Talee Mabe
On November 7, 2012
Students embarking on the Study Abroad trip to Guatemala, as sponsored by the Health Sciences department of Kirkwood Community College, will travel through the city of Antigua largely on foot. Photo Contributed
Members of the Kirkwood community have in recent years been taking their skill sets and crossing borders through a trip to Guatemala sponsored by Kirkwood's Study Abroad program.
Lisa Hebl, an instructor in the Dental Hygiene program, has spearheaded the program. Hebl was introduced to the idea through a client while working in dental hygiene. When she proposed the idea of taking a group of students to Guatemala, no similar trip existed; according to Hebl, the trip was the first of its kind as a service learning trip and as a trip catering to the health sciences program.
"We have so much and we're all about things," she said. "I wanted the students to see that we are so fortunate and so blessed."
Hebl first traveled with interested students to Guatemala in 2006. The recent success of the program has been reassuring to Hebl, with the program having undergone a change. Hebl and others involved underwent what she described as a "leap of faith", choosing to coordinate their plans in the country with another organization.
Participants travel to the city of Antigua and reside with local families. Including travel time, the trip lasts 15 days. Much of the trip is spent giving service to the immediate community. During the first week the group assists in building homes, traveling to the building sites by vehicle and by foot. Hebl said that this physically taxing aspect of the trip shouldn't be taken lightly. The trip also demands a heightened level of cultural sensitivity. Students are asked to leave behind amenities such as hair products and cell phones.In doing so, Hebl said that she aimed to have participants "live the way that the people live."
The differences can be startling. Hebl described an experience had by the travelers in a pop-up soup kitchen that served a community of Guatemalans living in a local landfill. Hebl said that her hope was for students to realize that "it's not about what you have."
Hebl said she hopes for further expansion of the program to include a second trip during the year. For further details and insights, see the next issue of the Communique.
Get Top Stories Delivered Weekly
More kirkwoodstudentmedia News Articles
Recent kirkwoodstudentmedia News Articles
Discuss This Article
MOST POPULAR KIRKWOODSTUDENTMEDIA
GET TOP STORIES DELIVERED WEEKLY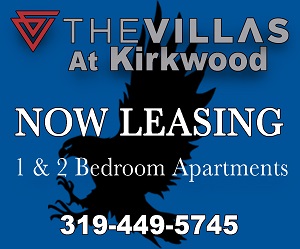 RECENT KIRKWOODSTUDENTMEDIA CLASSIFIEDS
HOUSING

JOBS

FOR SALE

TUTORS
Kirkwood students often admire
Lasik Omaha
doctors that are carving new paths in the field of eye care and transforming the way routine eye procedures are done.